April 28, 2008, one week from that memorable night of receiving the Dove Award, I was on my 70th Birthday Cruise celebrating with 101 friends.
Proverbs18:24: A man (Lillie) who has friends must herself be friendly.....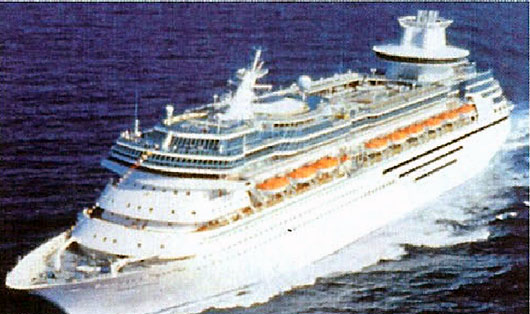 Royal Caribbean Monarch of the Seas
It was a wonderful experience and humbling to realize that friends wanted to help me celebrate that milestone. Sitting together for dinner each night was a great time of fellowship....and ALL THAT FOOD! Onboard a big deal was made about my birthday. Many waiters came to my table to sing Happy Birthday. Would you believe there is even a late-night chocolate feast onboard. It begins at 11:30pm for the chocoholics. They are in man-made heaven. I didn't even go, someone took my camera and took some pictures. Here's one. She informed me that you can have all of the chocolate cakes, pies, cheesecake, syrup-covered strawberries and eat all you want. Not me....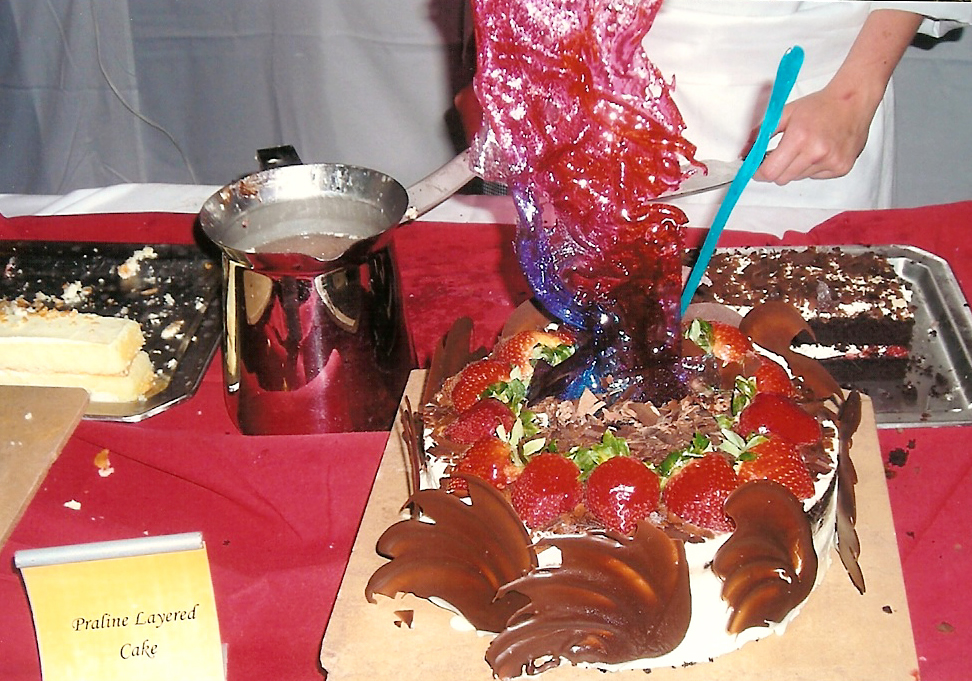 Chocolate Heaven
The cruise date was Monday, April 28th, first stop was Catalina Island, second day was San Diego, third day was Ensenada .... everyone seemed to love the shore excursions. On my birthday, Wednesday, April 30th, was the Party Night. AND WHAT A PARTY! To my surprise, the captain of the ship came to wish me a Happy Birthday. It was apparent that he is a born-again Christian. I was especially happy to have my sister, Gladine, and her husband come along. It was actually a difficult time as I had two sisters in hospice care; one in San Jose and one in Seattle. My only brother was traveling between the two to be with them and another sister would not come because SHE DOESN'T SWIM

. I was so thankful for Gladine being with me.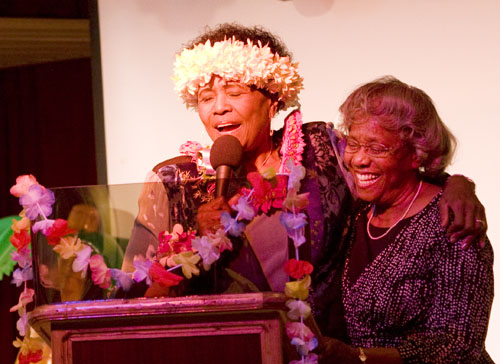 Ms. Lillie and Sister, Gladine
Psalms 68:19: Blessed be The Lord, who daily loads us with benefits,
the God of our Salvation.