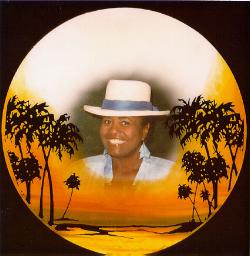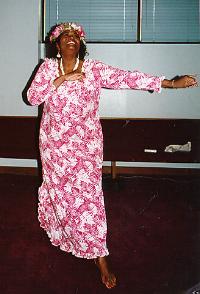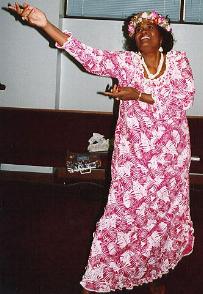 Cindy Geiger of Faith Fellowship Ministries
in Hawaii says of Ms. Lillie:
"We where privileged to have her residing in Hawaii nearly 10 years, but she has been blessing us with her music from the onset of Faith Fellowship. Her friendship with Pastor Mel and his family dates back to Rockford, Illinois days, where he was Minister of Music."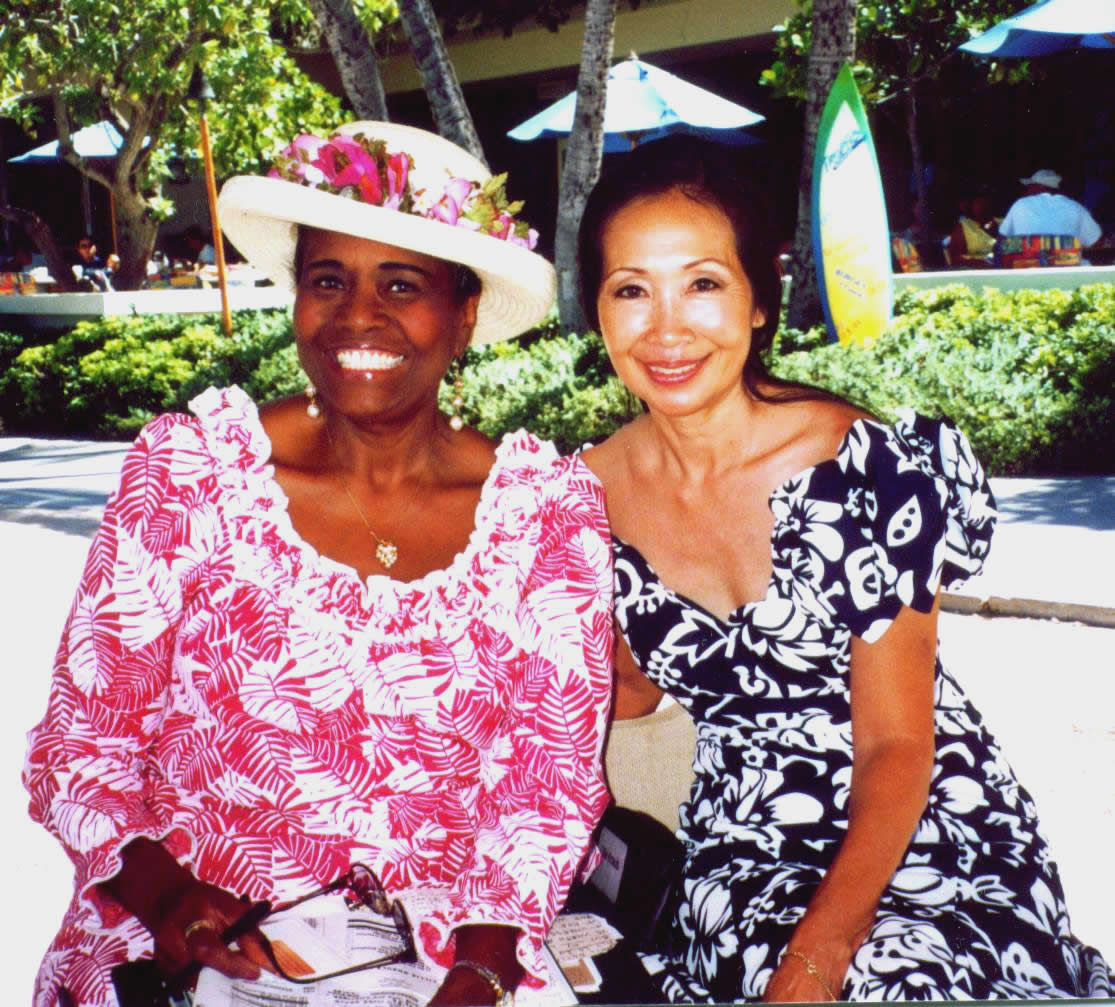 Ms. Lillie with her dear friend, Colleen Nomura, fabulous hula dancer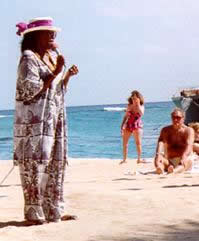 "I just wanted to tell you I got saved on Waikiki Beach when the Waikiki Beach Chaplaincy set up church around me and I just wanted to catch some rays. Well it was a time in a my life when the bottom had been pulled out. I went to Hawaii to escape and I found Jesus in 1976. Now my husband and I are serving the Lord full time with this (New Beginnings Home) ministry."
D. M. Tacoma, WA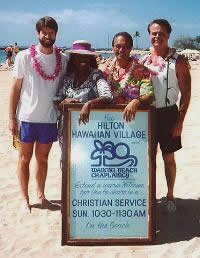 Ms. Lillie with The Three Chaplains, Gene Ozbun,
Alex McAngus and Bob Turnbull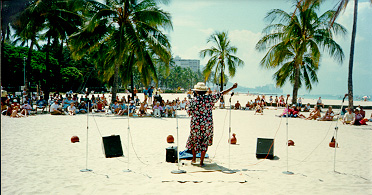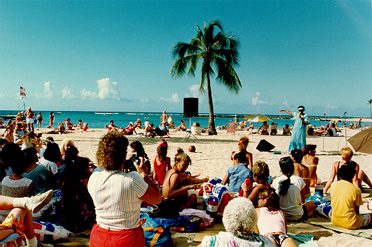 Cindy Geiger continues: "Lillie was active singing for three hotel chapel services; taking a team from Faith Fellowship twice a month to minister in the prisons; working as a volunteer regularly in the Waikiki Beach Chaplaincy office; singing at the Beach Service for the community events... wherever there was a need for gospel music."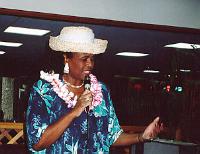 Ms. Lillie with longtime friends, Mary Ellen & Cornelia with
Samoan dancers at Hawaii Luau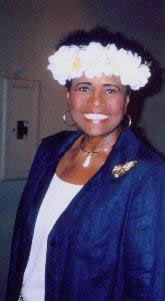 Ms. Lillie loves to wear Haku Leis
Cindy Geiger continues:
"She is excited about what God is doing in Hawaii, as the Churches support Missions, evangelism and prayer. Lillie is thankful for her assignment in Hawaii, how God is working in various ways."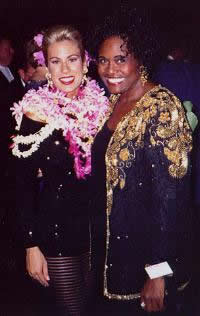 Ms. Lillie is pictured above,
with Courtney Glaza, Miss Hawaii, 1995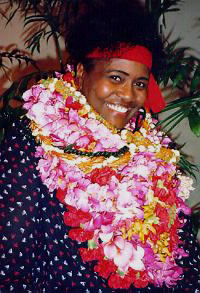 Ms. Lillie was honored in May of 1991
at the Na Hoku Hanohano Awards (Hawaii Grammy).
She won Second Place for Religious Album of the Year,
"Here's Lillie with a Victory Song."
Send All Mail to:
Ms. Lillie Knauls
P.O. Box 994
Rancho Cucamonga, CA 91729
or
Phone: 909-948-2448
E-Mail: singer@misslillie.com

Please include your phone number
when contacting Ms. Lillie