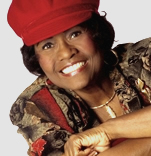 April 2012
Is it true....April showers bring May flowers? .... That means the flowers here in California in May will be absolutely gorgeous.

Springtime is here....God speaks to us through nature. The flowers blooming and everything reminds us that another season has arrived. I was part of a wonderful Good Friday Service. There were powerful reflections about the Sacrifice Jesus was willing to make for our salvation.
I heard the message of Easter from my long-time friend, Dr. Willoughby.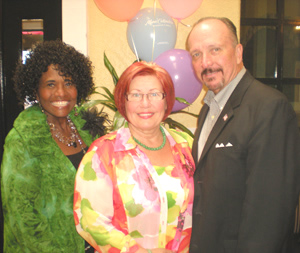 Ms. Lillie with Pastors
Jim & Ireta Willoughby
What wonderful services....I was asked to sing. One was "Amen," the story of the life of Christ, His Death, Burial and Resurrection. My song, "He's Not In The Grave" was so well-received that I am going to start singing it regularly....not just at Easter.

Did you ever hear it?....It's on my "Lillie Sings Favorites" Click here
I Corinthians 15:14, 19 & 20 - If Christ has not been raised, our preaching is useless, and so is our faith.... If only in this life we have hope, we are to be pitied more than all men....But Christ has indeed been raised from the dead.
The bright side of Easter is Light & Hope. No need for despair, a feeling of defeat or gloom, nor of fear. The message of Easter is Hope, Joy, Peace and Triumph. He gave each of us that assurance when He rose from the grave.
I love it when God brings special new opportunities for me to minister. One was CTMA (formerly GLASS, Greater Los Angeles Sunday School). It was started 60 years ago as training sessions for Sunday School Directors, Leaders, Teachers. The name was changed recently to Christian Teachers Ministry Association. I understand the first meeting was held in Pasadena....so they chose to return there for the 60th Anniversary. What an incredible meeting....general sessions as well as breakout sessions with the best speakers available. What an incredible two days.
A few years ago, I met a wonderful couple who ministered regularly to an organization called "Angels For Christ" in southern California....it is all about being friends and mentors to needy boys and girls. Clothes ae purchased for them, outings are planned....my friends just pour love into those kids. They felt God calling them to Pastor a Church....I love the name God gave them...it is Solid Rock Restoration Church in Yorba Linda. What a blessing for me to attend their dedication service....and sing "Bless This House." I believe God has great plans for this couple.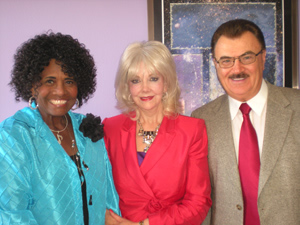 Ms. Lillie with Pastors
Don & Carolann Waisanen
For years, my family has come from different parts of the country for our Family Reunion....it is very special time filled with lots of food,

fellowship, conversation about our childhood. It was in Portland, Oregon, where my only brother lives. We were together on my 74th birthday. It was a special time for me.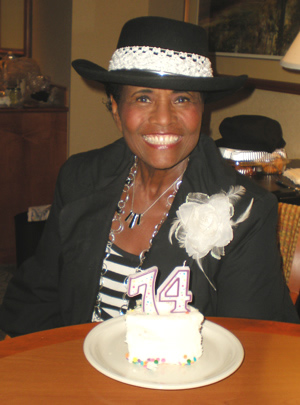 Ms. Lillie's 74th Birthday Picture
Ecclesiastes 5:20 - (Lillie) does not reflect on the days of her life, because God keeps her occupied with gladness of heart.
We always are at The Embassy Suites (everyone loves the Big Breakfast.

) When we pray together....we thanked God for our Christian upbringing .... how we were born into a Christian home....always taught about God and His Love for us.
Jerimiah 29:11 - I know the thoughts that I think towards you says the Lord;
thoughts of peace and not of evil,
to give you a future and a hope.
Of course, we reflected on our two sisters, Gertie and Evelyn who have gone on to be with Jesus....but we will all be together for Eternity.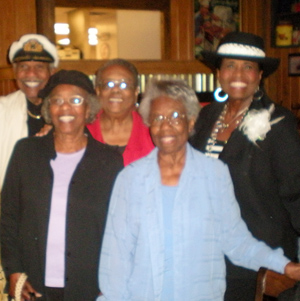 The Knauls Family -
(back row) - Paul, Loretta, Ms. Lillie,
(front) Gladine and Nell
While in the Portland area, I had an opportunity to sing for a large Senior's Potluck Banquet at Portland Christian Center. I have never seen so much food in my life....tables and tables and tables of almost any food you can imagine...and.because I eat out almost every day....to have all that home-cooked food there....I ATE TOO MUCH.

On a Sunday night, I did a Hymn Sing in Salem at People's Church....what an evening! I was blessed to have 30 voices to back me up on the wonderful old hymns we love to sing. I don't want to ever forget them.
I realize that you may be experiencing some challenges and my word to you is that we can trust God for our future. I know what gives me hope and encouragement....it is music. And as I travel, I hear over and over again how hearts were touched as I minister in word and song.
I am so thankful for all you do for me, those of you who pray regularly....and those of you who give financially. Your faithfulness in giving will be rewarded by God and added to your account in Glory. Remember, you will receive a tax-deductible receipt. Together we share in the presentation of the Gospel around the world....as I gladly proclaim it. The assignment was given to me 34 years ago (that's when I "hung up" on Ma Bell).

God has been there whenever I have needed Him....and is it not just for me that He does these things. NO! He is no respector of person. You can receive the same attention and response from the Creator of the Universe.
Hebrews 10:23 - Let us hold fast the confession of our Hope without wavering, for He who promised is faithful.
Until next time.....


Happy to be God's Handmaiden,