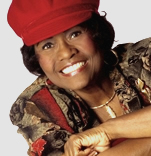 August 2011
Warmest Greetings from Rancho Cucamonga .... and I do mean WARM. For the past five days, the temp has been over 100 degrees .... we are really not accustomed to that kind of heat, but we're OK.

The month of August began in another hot place; it was 110 to 114 each day .... Phoenix, Arizona. I was blessed to attend the General Council of The Assemblies of God. What a wonderful time I had, meeting and greeting old friends and making new ones. The messages were anointed, the singing was geared for the old and the young.

As I walked through the exhibition area .... where the booths are, I saw Mrs. Huldah Buntain and got a picture with her. Years ago, I was in India four times for their big Christmas program .... called "Song of The Seasons," a spectacular presentation. She and her husband, Brother Mark went to Calcutta India in 1954. What a ministry they have there .... schools .... a hospital .... nursing school .... a feeding program for 15,000 each and every day. Brother Mark went to be with Jesus a few years ago .... and God has given Mrs. Buntain the strength to carry on the work they began. I love her.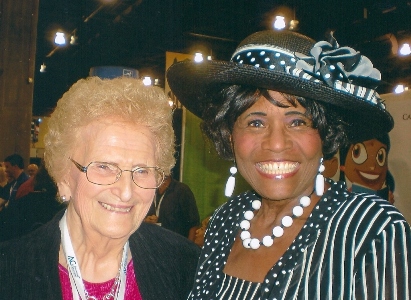 Huldah Buntain and Ms. Lillie
Matthew 25:40 - The King will reply, Whatever you did for the least of the brethren, you did to Me.
What a wonderful surprise to connect with three of my favorite evangelists.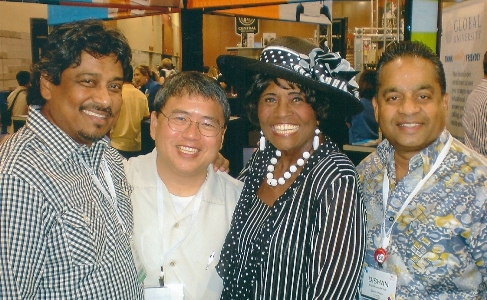 Robert (convert of Calcutta Ministry),
Dr Wang (Missionary to Buhtan), Ms. Lillie and Dishan (Pastor in Sri Lanka)
Years ago, I met Dr. Bernard and Doris Johnson .... they were Missionaries for over 50 years in Brazil. I'll never forget when they asked me to come along with them for a crusade in Rio .... I sang to more than 200,000 in a single service on Sunday afternoon. Dr. Bernard has also gone to be with Jesus .... but his son, Terry, is carrying on the Ministry. Dr. Johnson's wife, my dear friend Doris .... goes back regularly to minister in Brazil. We stayed in the same hotel at District Council. I was able to take a photograph with her and another missionary friend I met in Brussels. She is a retired now.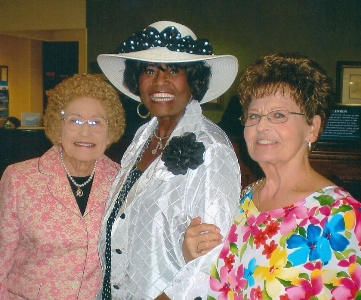 Mrs. Doris Johnson, Ms. Lillie,
and Faye Clark
Our General Superintendent of The Assemblies of God, Brother George Wood, is certainly being directed by God to lead us in areas where we have never gone. And God is blessing. It was a joy to meet up with his sweet wife. She's my special friend.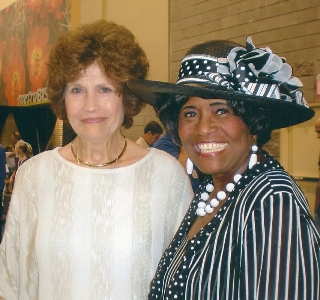 Jewel Wood and Ms. Lillie
I was happy to return from Phoenix .... the extremely hot weather, to my home.
In 1968, I began attending Faith Temple, Pastored by Kenny Forman .... what a church .... Pentecostal .... evangelistic services each time we gathered (in fact, Nancy Harmon was our choir director). Pastor Kenny always referred to me when he introduced me to sing as his "Soul Sister."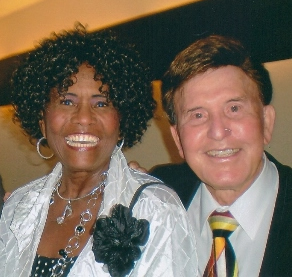 Ms. Lillie and Pastor Kenny
I still have in my heart, the friends I met there over 40 years ago .... some were choir members, others "lunch and dinner buddies."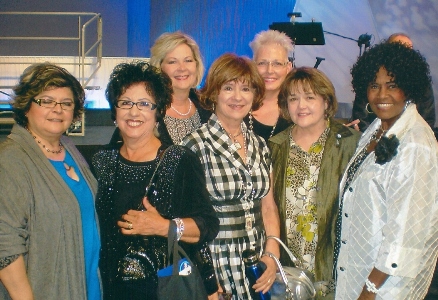 Edie, Amy, Gayle, MaryEllen,
Marlene, Joan and Ms. Lillie
One of my very special friends had two little boys .... her husband was a car salesman and worked on Sunday mornings .... what a joy it was for me to go to lunch with them often. We have remained dear friends for over 45 years. So when I heard her voice with sadness telling me that my friend .... her husband, Glen, had gone to be with Jesus, I was so shocked. He had turned 68 the day before. I was asked by her to come sing "Finally Home" (I seem to be singing that alot lately for memorial services) .... it's on my "More Potpourri" CD if you've never heard it. What a service. Many spoke about Glen, how he cooked for the homeless regularly .... that he was a great singer .... his passionate love for everyone .... and his willingness to help you "buy a car." I know first-hand .... because he helped me more than once.

I shall certainly miss my friend, but I know we shall be reunited and spend eternity together.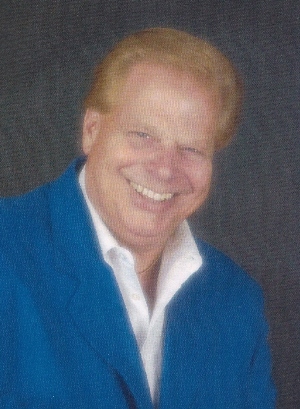 Glen Rieken
1943 - 2011
I drove up to San Jose for the Memorial service and was able to spend time with his wife, my precious friend, Bea. I'm in touch with her every other day to see how she is getting along.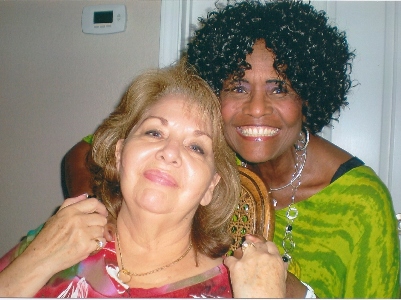 Bea Rieken and Ms. Lillie
John 14:27 - Peace I leave with you, My Peace I give to you; not as the world gives. Let not your heart be troubled neither let it be afraid.
It is appointed unto man once to die, and after death, the judgment. And because we don't know when we will be called Home .... it is crucial that we have made our peace with God and ask Jesus to be Lord of our lives.
Psalms 48:14 - For this is God, our God forever and ever; He will be our Guide even to death.
Another special time of ministry was for the Prime Timers Luncheon at Crystal Cathedral .... a beautiful setting. I believe God touched hearts and lives as I ministered in song.
I just realized this week, August 25th, that in four months it will be Christmas.

Where has this year gone? It has been a busy month for which I am grateful.
Thank you friends, for your prayers and gifts to the Ministry God has called me to. I have almost finished my CD (I am in the mixing phase now) .... then comes the mastering, etc. For those of you who have given gifts of love to help me produce this CD .... I am very grateful. When you give for this project .... I will place your name on the CD insert .... it will be added to your account in Glory as well as you receiving a tax-deductible receipt down here.
Fight the good fight of faith .... for I'm sure you want to hear The Lord say "Well Done" when we stand before Him .... I know things seem to be getting more and more difficult .... remember satan is defeated and WE WIN. We are able to triumph over the enemy. JESUS IS THE VICTOR.
Rev. 20:10 - And the devil deceived them, was cast into the lake of fire and brimstone, where the beast and false prophet are. And they will be tormented day and night forever and ever.
See ya next time.....


Happy to be His Handmaiden,