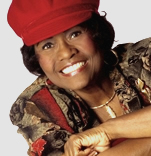 February 2012
Many centuries before Valentine's Day was proclaimed to be the day to celebrate "love"....our Father God made His love known by sending us a "perfect gift".....His one and only Son Jesus Christ to Earth....and Jesus ....because of His love for us was willing to come pay the penalty for all the sins of the world....O WHAT LOVE!....love that did indeed change everything.
John 3:16: For God so loved the world, that He gave His only begotten Son, that whosoever believeth in Him should not perish, but have everlasting life.
Each year I am asked to minister in word and song for "Valentine's banquets"....and now they have begun to be called by other names.....because so many Seniors are alone......the last such function....was called "Friends banquet"....I thought that was a good choice....(so no one had to feel embarrassed to come alone) ..... it creates a great atmosphere for fellowship with "friends" ..... and because I have never been married and am not even in a dating relationship.....on that special day...I call my wonderful friends who are in my life to pray for me....encourage me....correct me...and we have fun talking on the phone on that day.

Well, the good news for you.....is that my new CD is out and I am mailing out orders each day......would you like one?....please go on my web page....(click here: Product page) to order. I have had many phone calls and notes saying "what a blessing it is"...I believe you will enjoy also.......for me, singing those old songs as well as newer ones has been a real treat.
As most of you know, I travel alone...and I was needing to eliminate some product....it was becoming too heavy to carry.....plus the airlines charging for baggage, etc.........so what I have done is this.....I have simply taken songs from previously recorded CD's and combined them on to one CD....I have called it "Favorites." It has "The Comforter Has Come" that I recorded many years ago.....a great one...a total of 21 songs that you will be sooooo blessed listening to......so now I will have only three CD's to carry.....my Dove Award CD "Past and Present"....."Hymns"....."Favorites"..... and I bring out my Christmas one in December.......but it will definitely be easier for me.......I do hope you will get all I now have.

I am getting very excited about my upcoming trip to Florida....I plan to be there almost the entire month of March ....I will have lots to tell you next month....thanks for your prayers for God to anoint me in each service....and that hearts and lives will be touched and changed....there will be lots of "snowbirds" in Florida then......so I am asking God to minister to them in a special way.
Psalms 84:12 - Oh Lord Almighty, blessed is the man who trusts in You.
I was asked to sing for a very wonderful Ministry this month...in Indian Wells (near Palm Springs) .......my dear friend Ms. Daisy's only son passed away many years ago......of course she was heartbroken...but was able to connect with wonderful folk who ministered to her during that difficult time.......out of her grief a ministry was born....called "Umbrella Ministries".......what a blessing! and here 17 years later....they are equipped to counsel .... show love ... encourage hundreds of parents who have lost a child.....a lady gave a testimony during the service about her journey....losing two sons....and how God saved her life through this Ministry.......there are many such testimonies.....I am grateful I was there....even though I have never had children....I do know a God who says He will walk through each valley with us. And as you read this......let me tell you....that whatever you are facing....He is there with you....we have no idea just how stormy this year will be for us.....but we have the blessed assurance that in our time of discouragement...Jesus is there to offer us His peace.
Isaiah 43:2 - When you pass through the waters, I will be with you; And through the rivers, they shall not overflow you. When you walk through the fire, you shall not be burned, Nor shall the flame scorch you.

Well, thanks again for those of you who gave financially to help me produce this past CD of "Hymns" ....our God will certainly bless you ..... a big thanks for those of you who through the years have sent gifts of love to the Ministry ....... remember when you do, you will receive a tax-deductible receipt ....God will make you a blessing to me.
Of course, thanks also for you prayer support....I could not do what I am doing if it wasn't for you who tell me that you pray regularly for me....believe me....I need it.

I Peter 1:3 - Praise be to the God and Father of our Lord Jesus Christ! In His great mercy, He has given us new birth into a living hope through the resurrection of Jesus Christ from the dead....
See ya next time.....


Happy to be His Handmaiden,